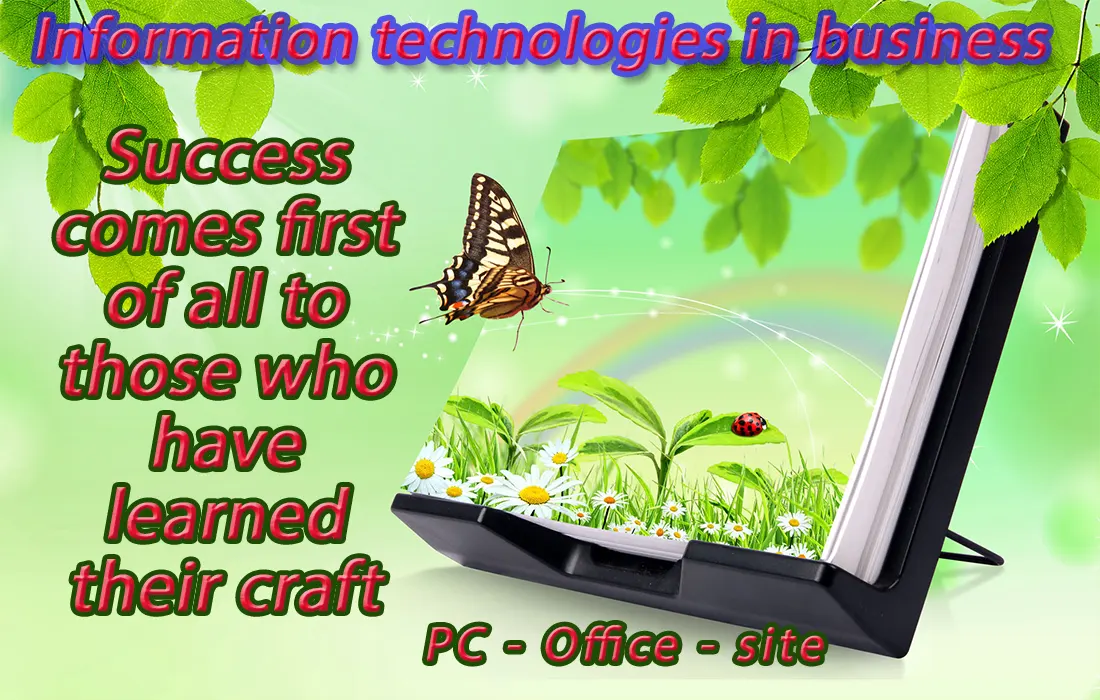 2021-04-25

Information technologies in business.
The company provides innovative information cloud Internet technologies for conducting business and economic activities in the city of Lviv and across Ukraine. The demand for these services arose in 2020, when companies began to transfer part of their employees to remote work. Cloud Internet technologies make it possible to reduce the costs of creating jobs in the office and increase the efficiency and productivity of its employees in work outside the office.
The company develops and designs websites for automating the activities of markets, condominiums, and shopping centers in the city of Lviv and across Ukraine. Our services are beneficial to such structures that provide services to many clients. A site similar in structure to the market site is created with support for the sale of its tenants or customers and various additional services.
Information about calculations is dynamically displayed in the user account. The office is adapted for a mobile phone. The dynamics of changes are ordered by the customer. Only personal data is available to an ordinary user. Managers, lawyers, accounting, administrators have access to the current information provided to them in "365/24" mode. The owner has access to the entire array of information on agreements concluded with him.
Users enter their data during a certain interval, then the period closes and accounts, acts, contracts, etc. are formed. For example, the end user enters the readings of water, electricity, etc. meters on the site using a smartphone or computer. Administrators then only carry out control, and they can collect the data and enter it themselves, or they can drop a photocopy of the data list and our specialists will enter it. Or a clerk or an accountant can print a contract or invoice from the system, and our specialists can download them in electronic or paper form if necessary.
Customers and their clients are provided with consulting support and accounting support through postal services and by phone.