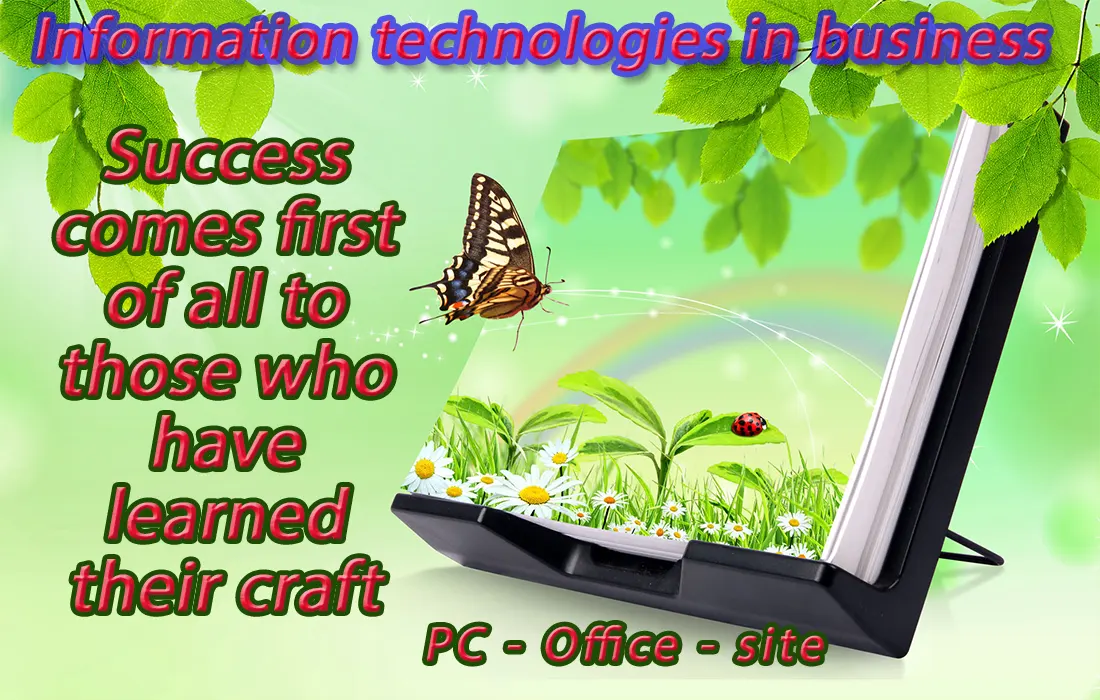 2021-04-25

Information technologies in business.
The company "PC-Office" implements information technologies in business - it works in the field of improving the activities of companies and entrepreneurs with the help of computers (PCs) and modern technologies.
At the beginning of the nineties, PCs appeared. The ability to use information technologies made it possible to create applied accounting solutions and automate calculations as much as possible. The experience of our employees begins with the development of our own software (software) for the computerization of payroll in schools.
Since 1996, it has become clear that it is better to update and support the software of the largest manufacturers. It has become cheaper and more reliable for the consumer to complete and support a well-known ready-made licensed product, adjusting it to the needs of the user company.
With the development of the Internet, it became possible to computerize various aspects of the company's activities that the customer needs. Create market sites or Shopping Center type "Computer Office" in 365/7/24 mode" with activity advertising the enterprise itself, its tenants-entrepreneurs and additional services for calculations and various charges.