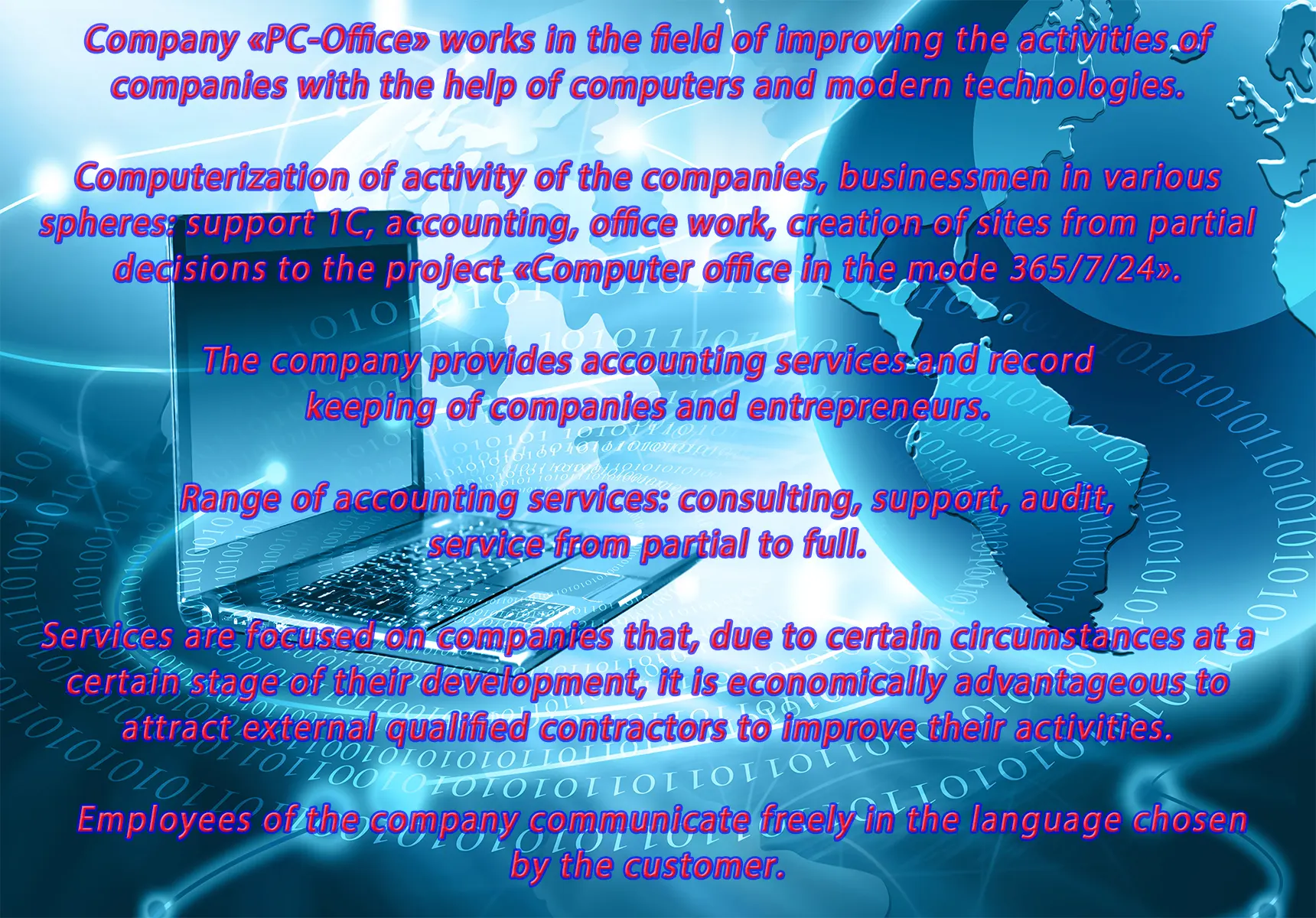 2021-11-04

Range of company services.
The company provides outsourcing services in the city of Lviv and throughout Ukraine. Its specialists work for more than twenty years in the field of consulting on commercial activities and business management. With the help of computers and modern technologies, we strive to improve the activities of companies and entrepreneurs. We are trying to achieve maximum automation to reduce the price of services, the probability of errors, optimization of accounting and quick reporting.
Spectrum of outsourcing services: accounting support, service and consulting, restoration of accounting, tax and personnel records, remote accounting, preparation and submission of reports in the city of Lviv and throughout Ukraine. The scope of service is from partial to full. p>
We computerize the activities of companies and private enterprises in various areas: support and improvement of websites and accounting programs, electronic record keeping, creation of websites that support business projects.
We develop and design websites for shopping centers, markets for automation and accounting services in the city of Lviv and across Ukraine. We fill the sites with content according to the needs of the customer to advertise their services and customers, with the aim of their effective promotion in search engines. We perform search engine optimization of sites and register them in search engines. We adapt websites for mobile devices. p>
We work online (remotely) with all cities of Ukraine. The executor is a legal entity paying a single tax of 5%. Non-cash payment according to the contract to the account or through the terminal. p>